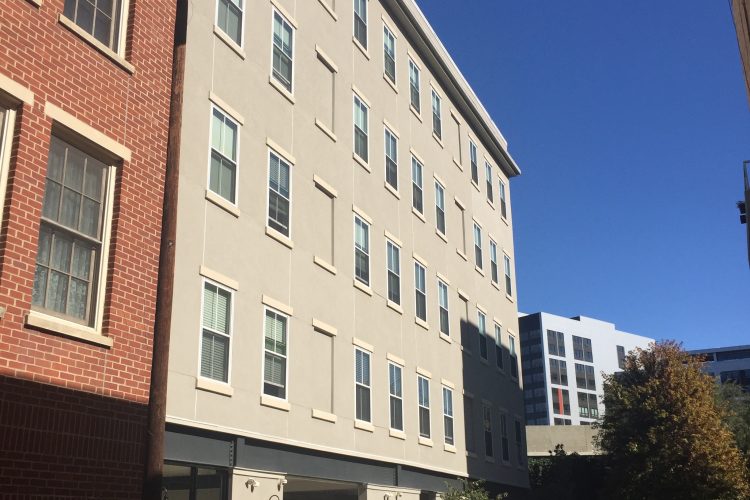 SERVICE OVERVIEW
When people think of multi-family homes, they often think of condominiums or luxury apartments. A-1 Bracket Group, Inc. is proud to have overseen and developed many multi-family homes and communities. While larger projects like this require more time, A-1 Bracket Group, Inc. manages and insures that the process with our clients, from start to finish, is efficient and stays on top of time sensitive deadlines.
Our team is composed of professionals who work with a variety of materials to meet our client's needs.
We offer the following services:
Adding New Features to Multiple Units
Chimneys & Fireplaces
Retaining Walls
Steps – Patios
Brick – Block Work
Thin Brick
Brick Pointing
Caulking
Stone Work – Natural & Cultured Stone
Stucco Work – Hard Coat Stucco & Styrofoam Base Stucco
No matter how big your upcoming masonry project is and which option may be best for you, let us handle the work with ease, on schedule and worry free.
What's the difference between synthetic stucco and traditional stucco?
Excellent question—and this is one we get a lot! The best way to understand the difference of these two materials is to really break them down into their real form.
Synthetic Stucco – this is layered, multiple times. It needs a foam insulation board, usually polystyrene, followed by a synthetic stucco coat, fiberglass then finally a top coat.
Traditional Stucco – this is made up from Portland cement, sand, lime and water. This unique blend of ingredients is applied in three coats, over a lath base or piece of mesh, then coated with an expansive acrylic-polymer finish (this helps avoid cracking).
Also, it can be hard to physically spot the difference between the two. To discover what your home or building may have, the best way to learn is by pushing on the wall. Why? If the wall is firm, chances are its traditional stucco. If the wall is a bit soft, you probably have synthetic stucco and notice the pressure difference on your hand due to its foam qualities.
If you would like to learn more about any variation of stucco or what it can accomplish, feel free to contact us!